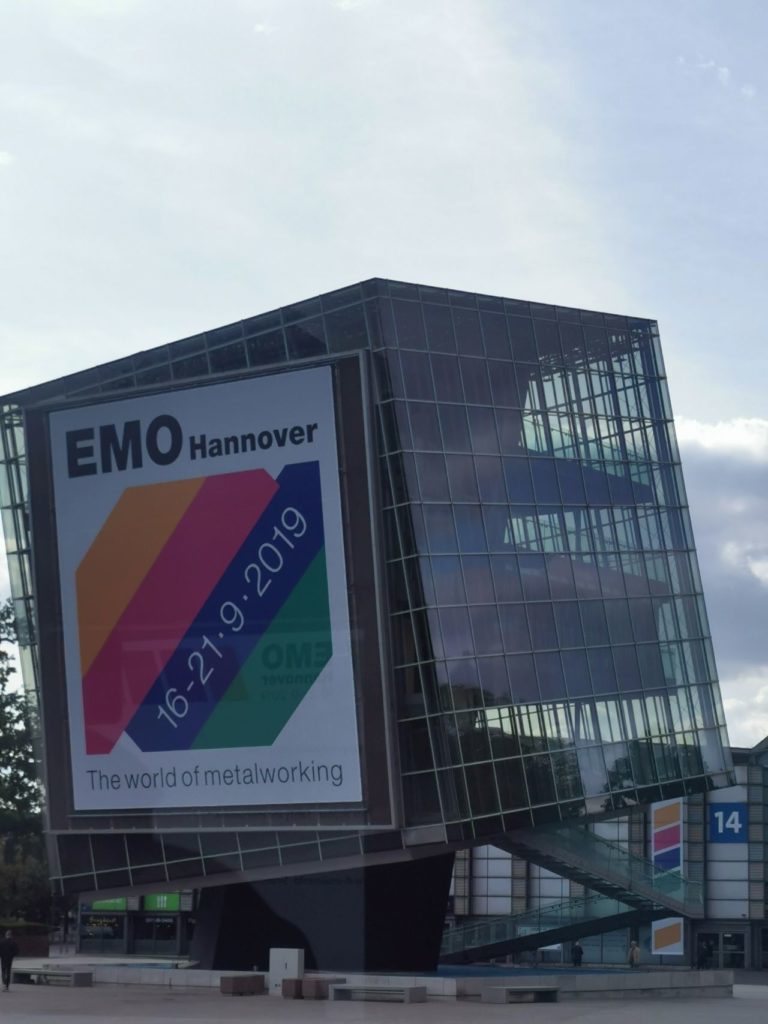 For almost a week, Hannower was mastered by robots, machines managed by the latest software, artificial intelligence. EMO 2019 was held from 16 until 21.09.2019 – the largest metalworking industry fair in Europe. During this time, the premieres of the latest CNC machines, specialized machines, robotic stations, controls, intelligent factory management software, CAMs and 3D printing technology were waiting for visitors. Of course, e-cnc-art was in place. I drank "honey and wine" with robots, and now I will report on this event.
Generally, EMO is a trade fair taking place over the two-year cycle of Hannower – Milan (so next year will be Milan). After arriving at the place, it turns out that we have a small town in front of us – over 15 halls between which we can travel by bus (2 lines).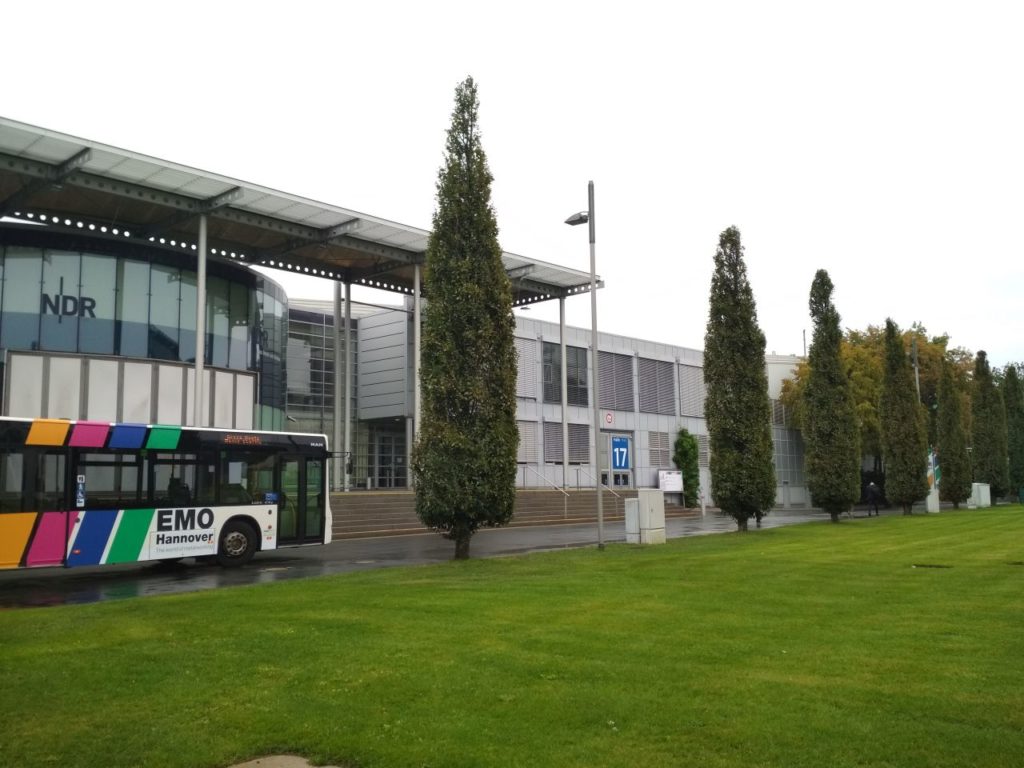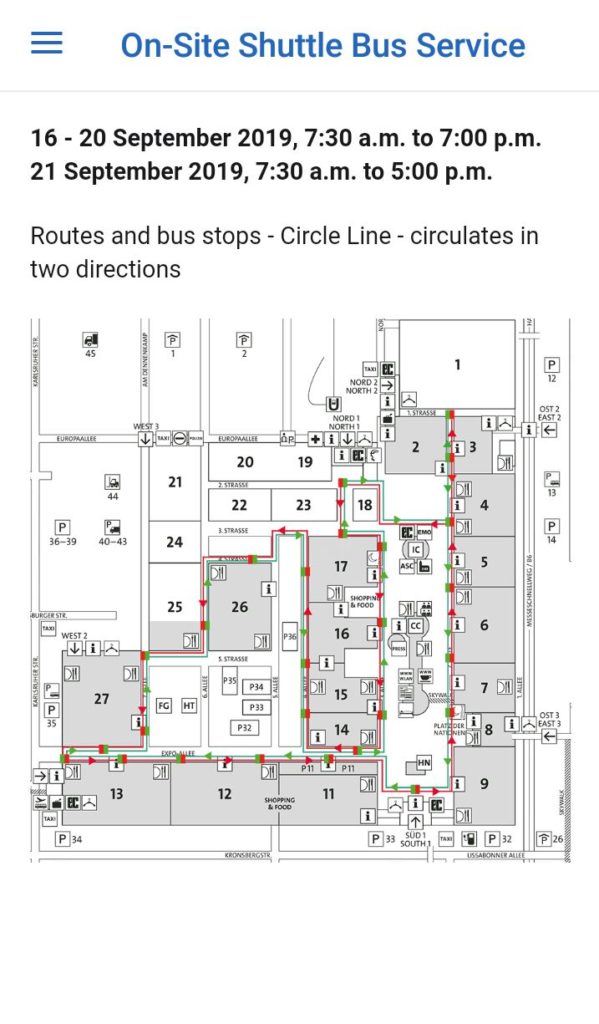 The distances are huge and it is good to get a free phone app, where we have an exact location of exhibitors, a list of events, tickets and some other facilities. The map is very useful if we do not want to err without a goal and we have a specific plan – GPS after selecting the little guy shows us the shortest route with the estimated time of getting to the place. Generally, it's good to have a plan in advance – unless you just want to walk around the stands one by one.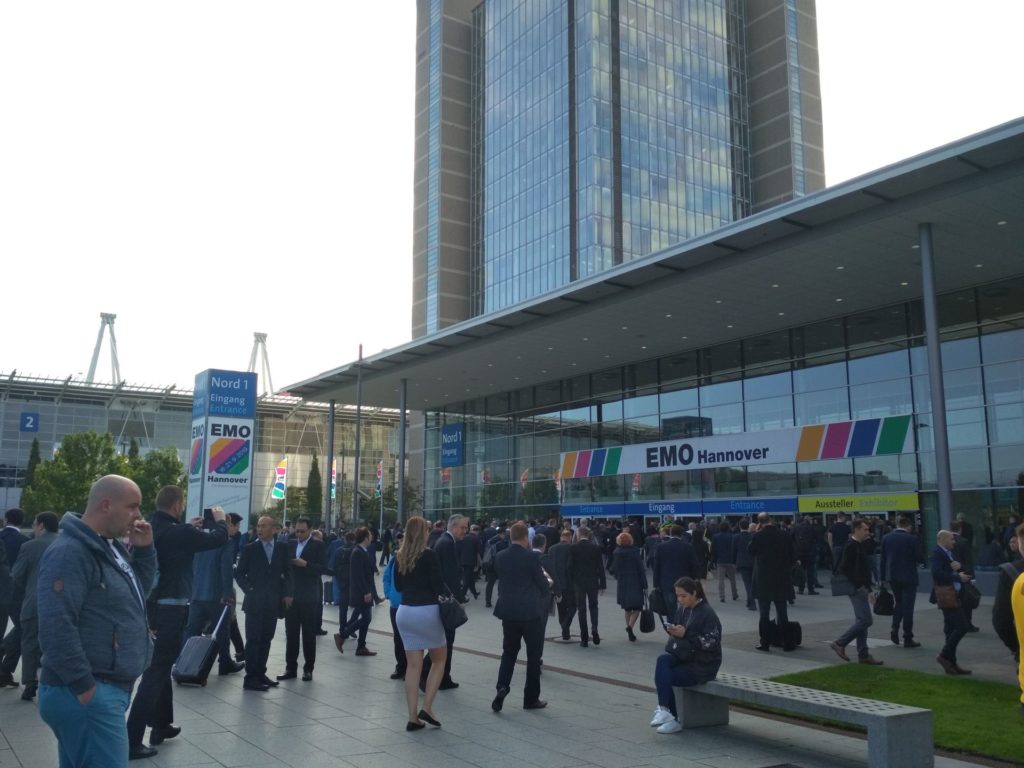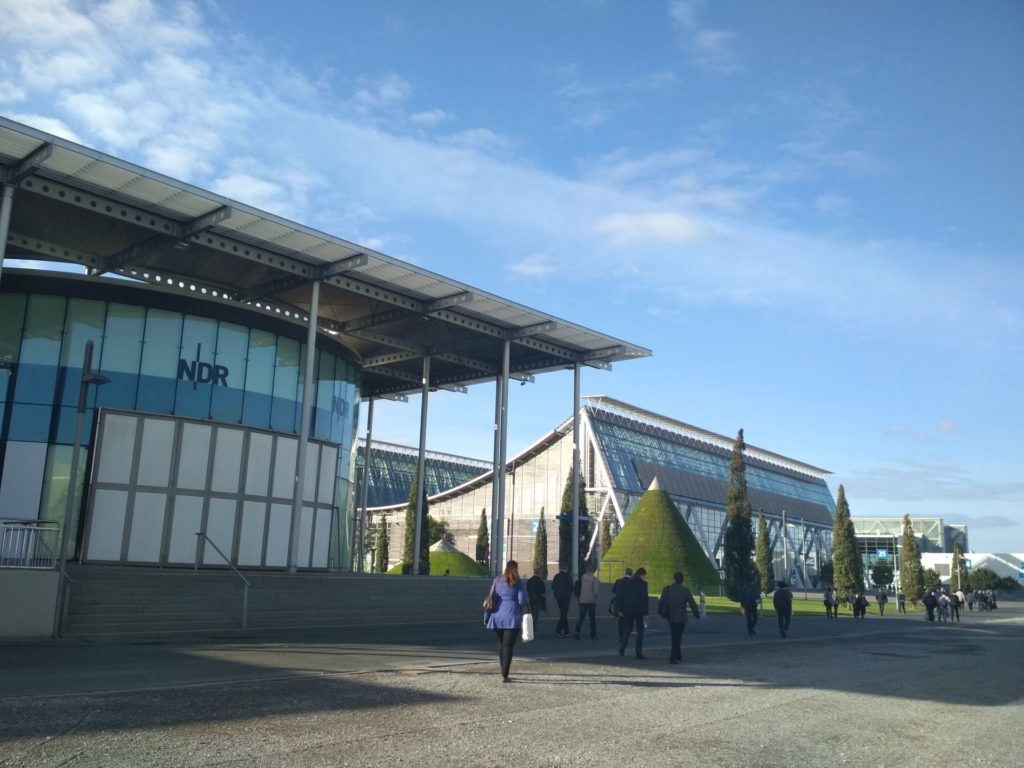 It is worth looking at the events / lectures in advance. Most of them took place in Hall 9 (but of course not only). There were two panels – the first is mav publishing (the topics are mainly the latest solutions of companies in the field of Industry 4.0), and the second is the New Technologies Future Opportunities forum (largely focused on OPC UA and UMATI). Each speaker had a maximum of half an hour in the list and, as a rule, they were representatives of companies presenting their latest products in the spirit of the latest technologies such as Big Data, Industrial Internet of Things or artificial intelligence. Generally, you could learn a lot, and 30 minutes is not much time to save. Only once did I regret participating in one of them, because everything the speaker was talking about was "intrusive" advertising the product – the only plus was a half hour rest after a long day of tramping.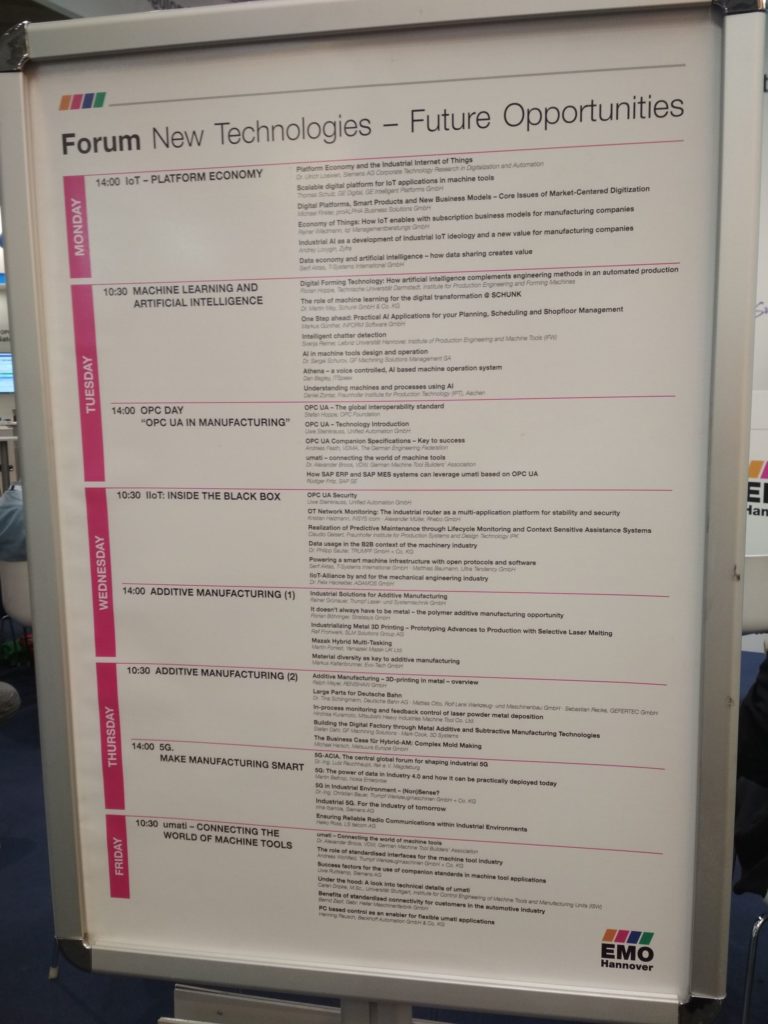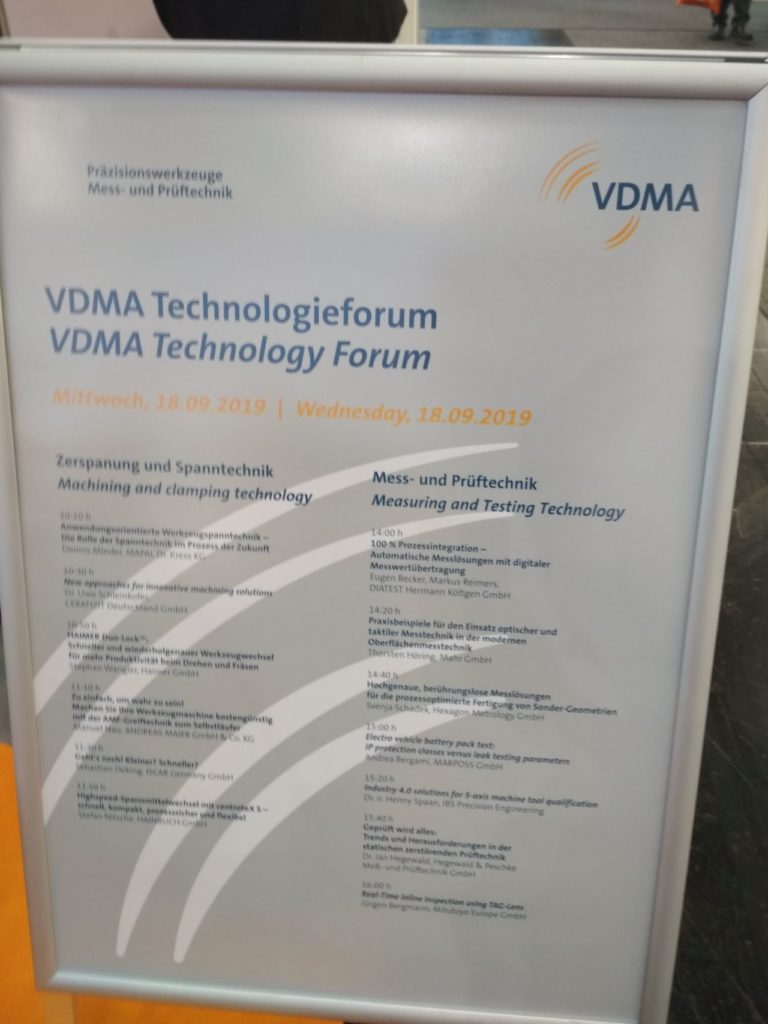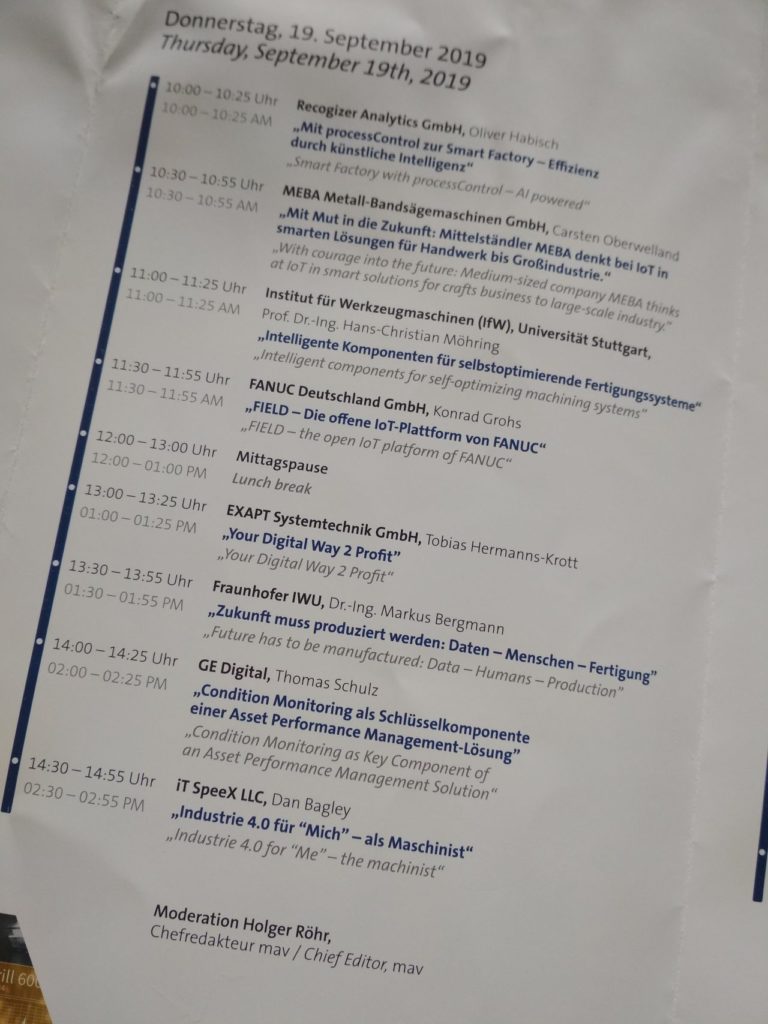 It was during the EMO in Hannover in 2011 that the 4th industrial revolution was announced (Age of disappearance of the people / machine barrier) and since then "Industry 4.0" and slogans like Big data, smart factory, robots, artificial intelligence, augmented reality or digital twin, etc. they scroll everywhere, on almost any stand, and the sensors are mounted not only on the machine components but also the frames to collect as much data as possible. In addition, a multitude of software that will process and analyze this data for us. What's more, the systems are already to have artificial intelligence embedded in the software, supporting us in our tasks, no matter whether it is machine park management, machine diagnostics or maybe writing a program for a CNC machine tool.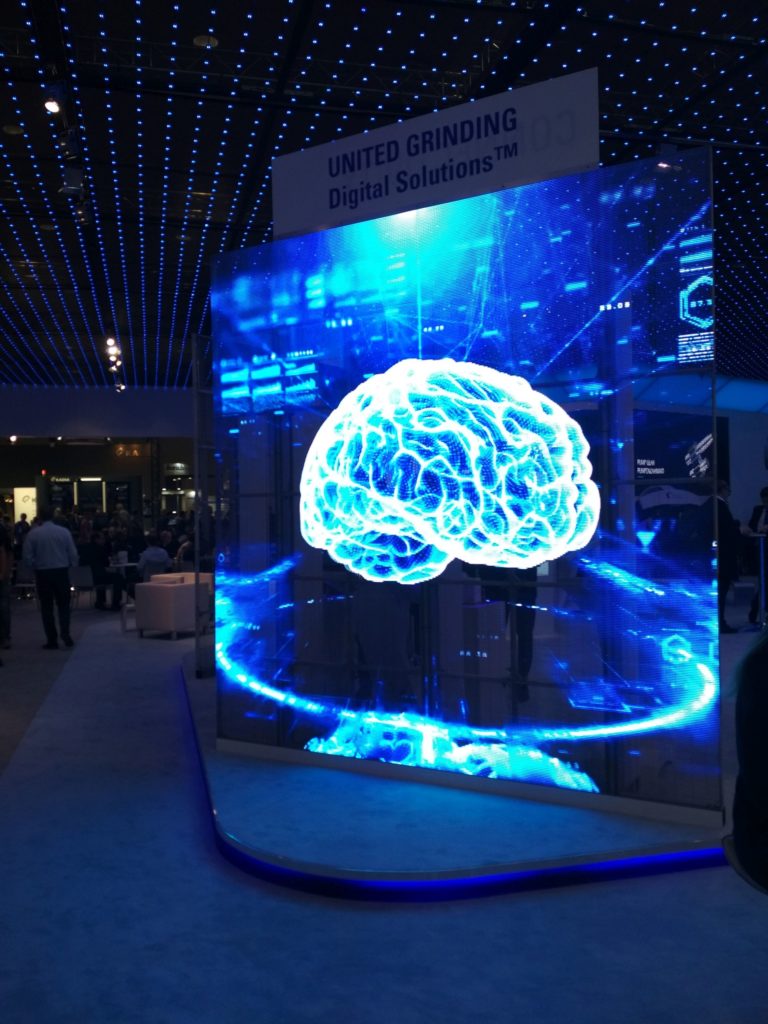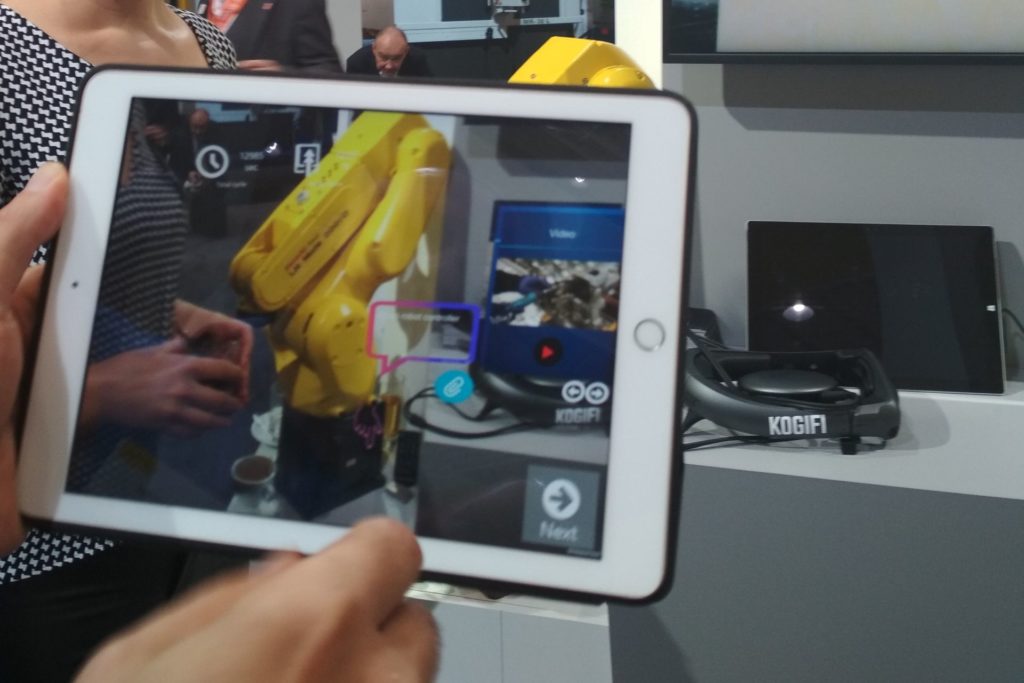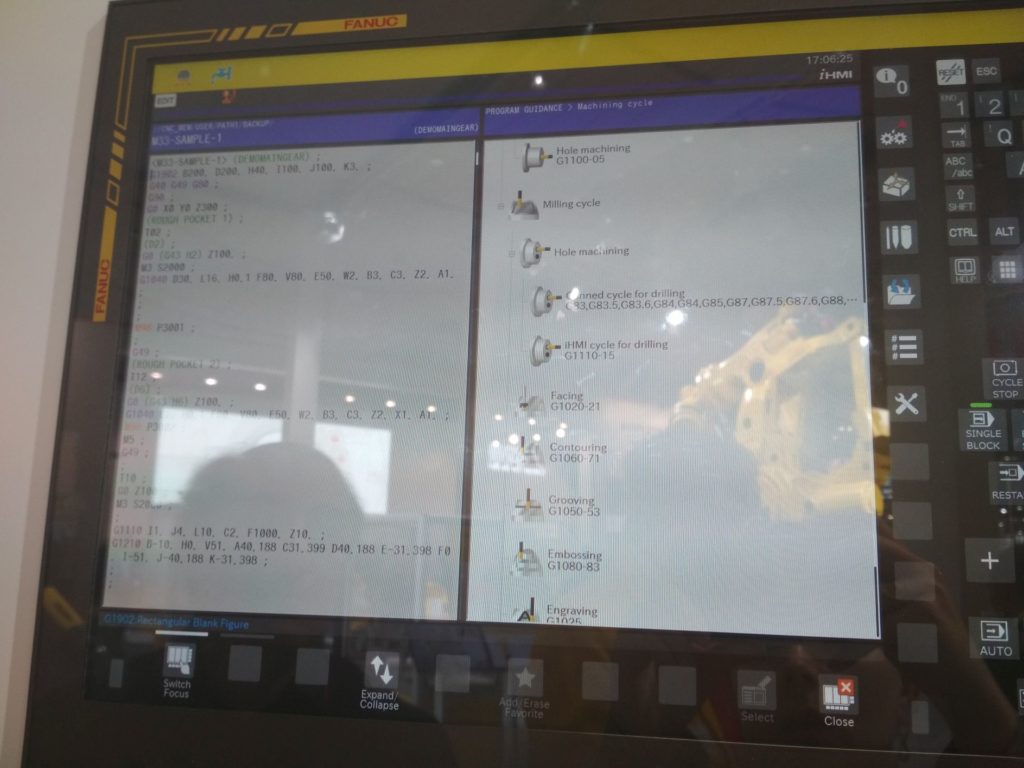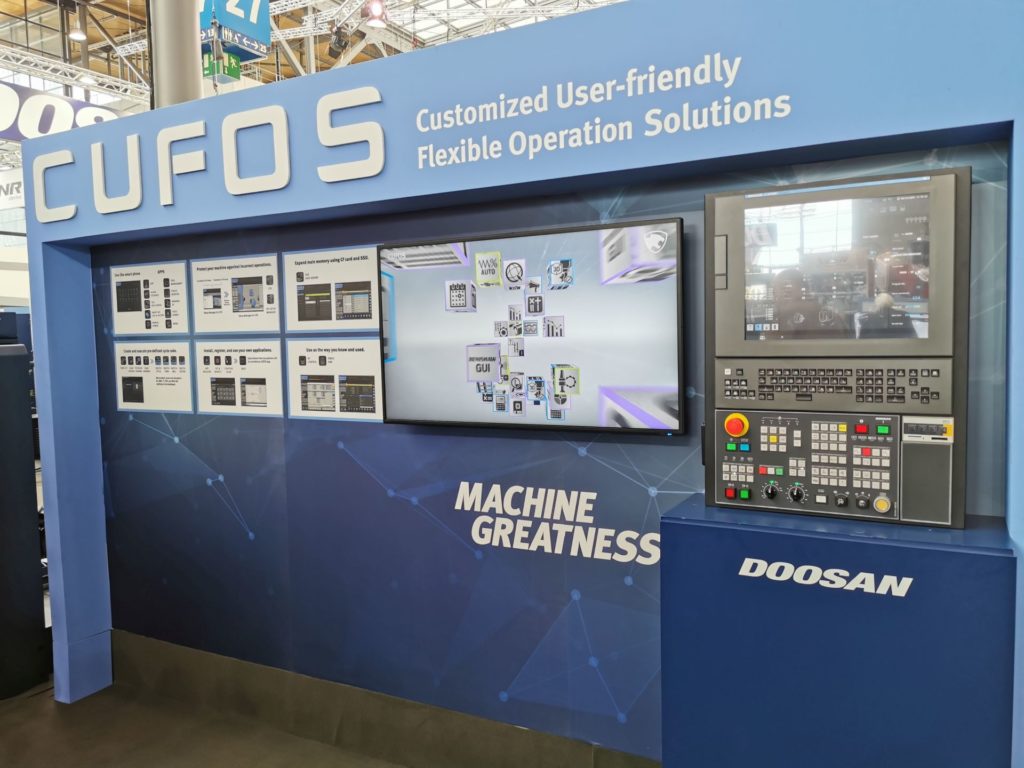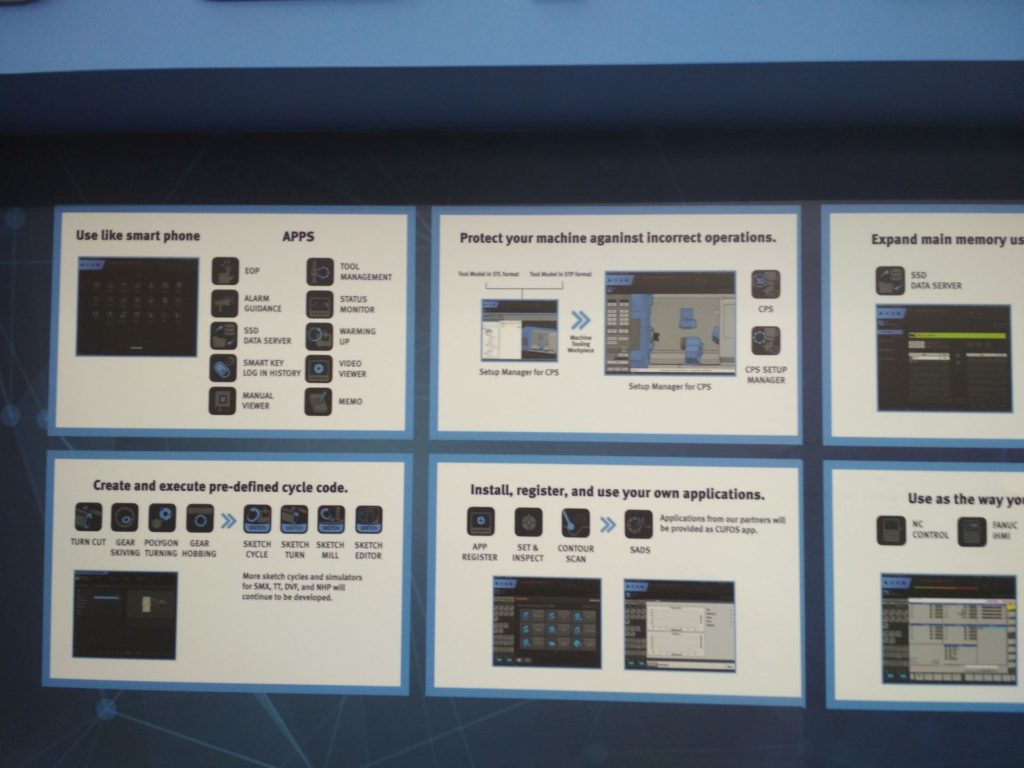 What could not be missed are ROBOTS. Robots were on almost every stand. Even if the company was not a robot producer, it tried to present the possibilities of integrating its machines with robots.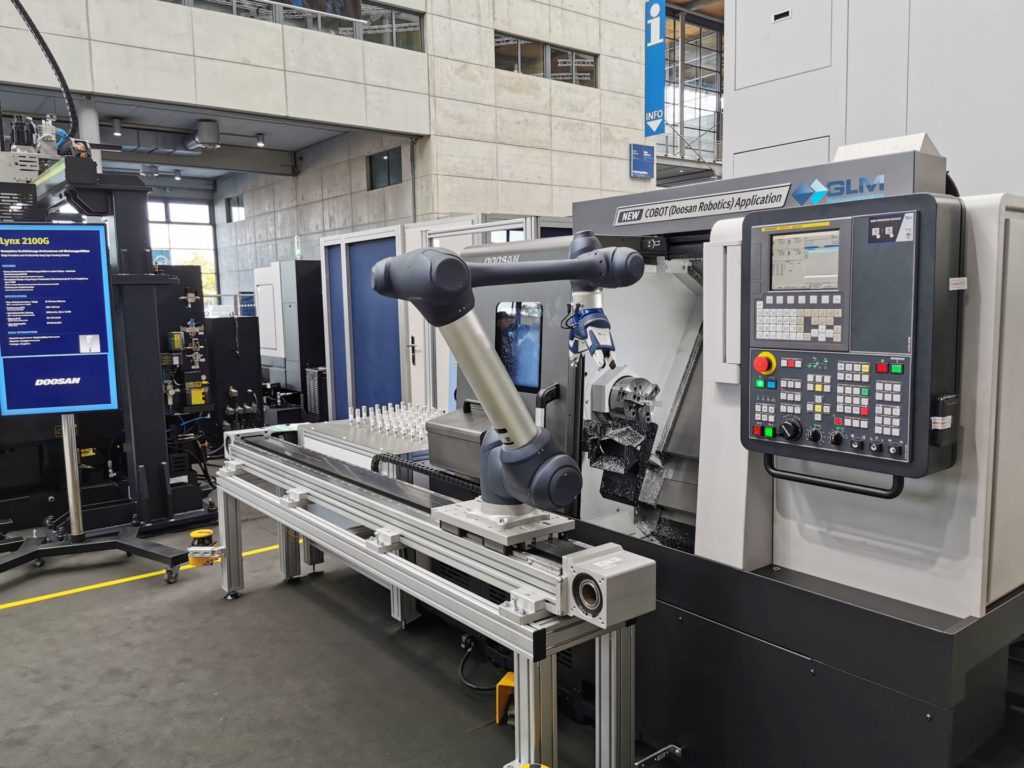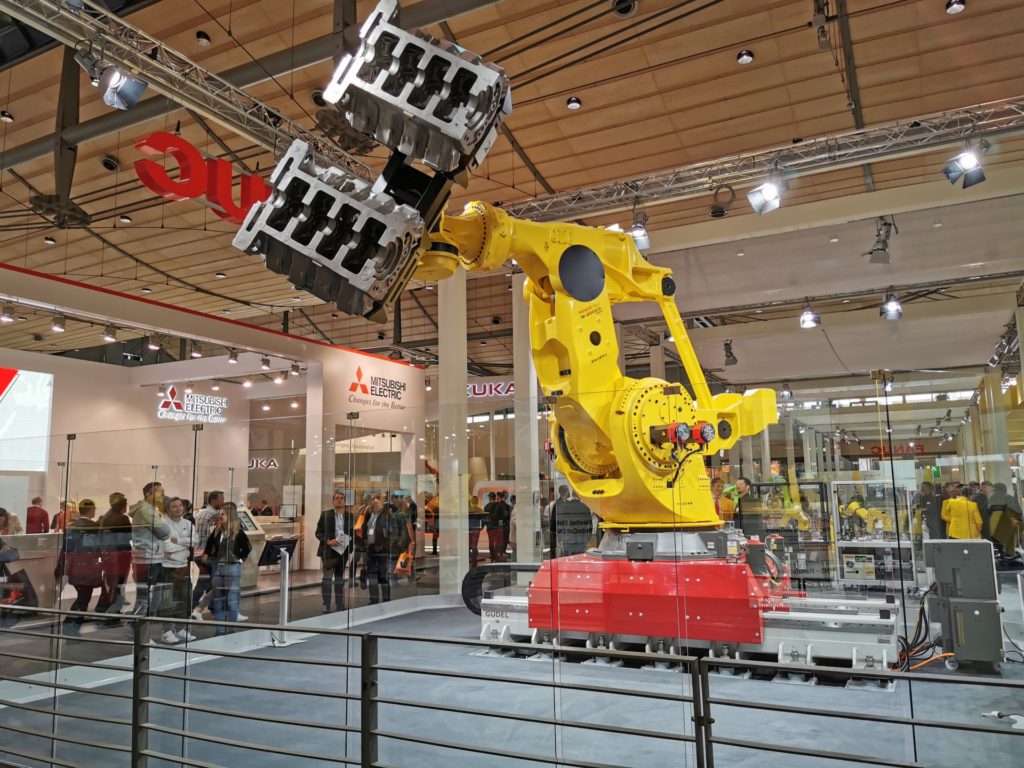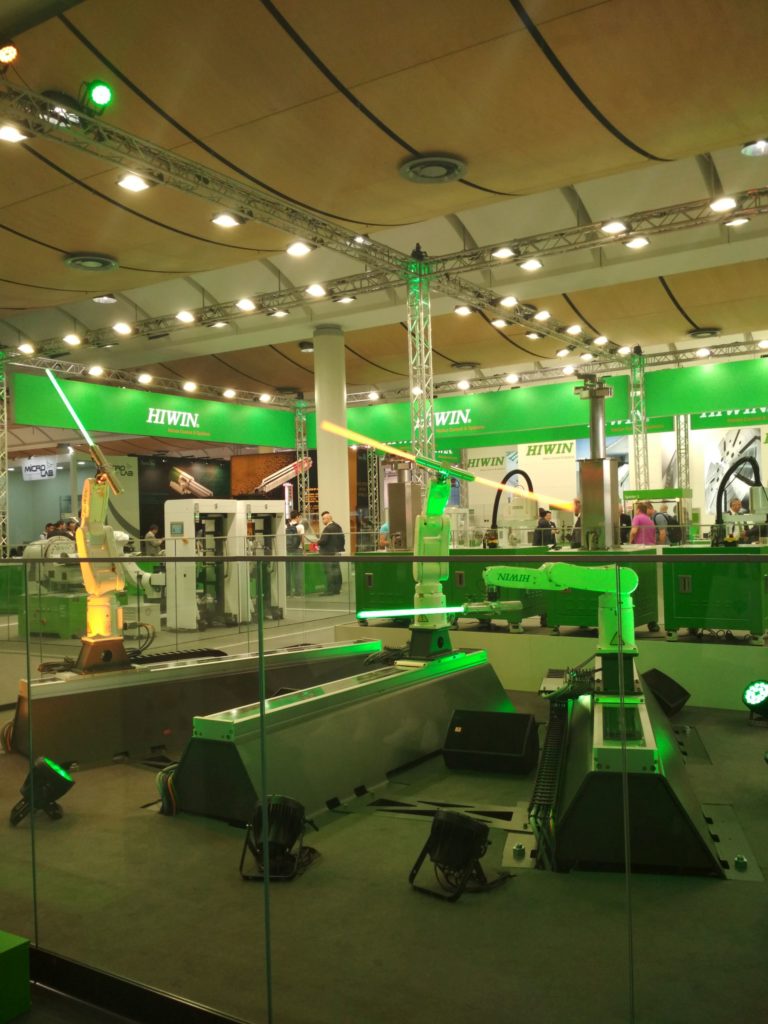 However, the main slogan (of course directly related to Industry 4.0) was UMATI this year – what means universal machine tool interface. Two years ago during EMO a project was initiated where manufacturers of machines, controls, software such as: Chiron, DMG Mori, Emag, Grob Werke, Heller, Liebherr Verzahntechnik, Trumpf, United Grinding GF Machining Solutions, Pfiffner, Beckhoff, Bosch Rexroth, Fanuc, Heidenhain, Siemens and ISW from the University of Stuttgart are involved in the creation of a joint working group. And since then a special team has been working on presenting the idea to visitors today at the living organism of the fair. 90 companies from 10 countries took part in it and in hall 9 at the UMATI stand you could see the effects live as well as by scanning the QR code.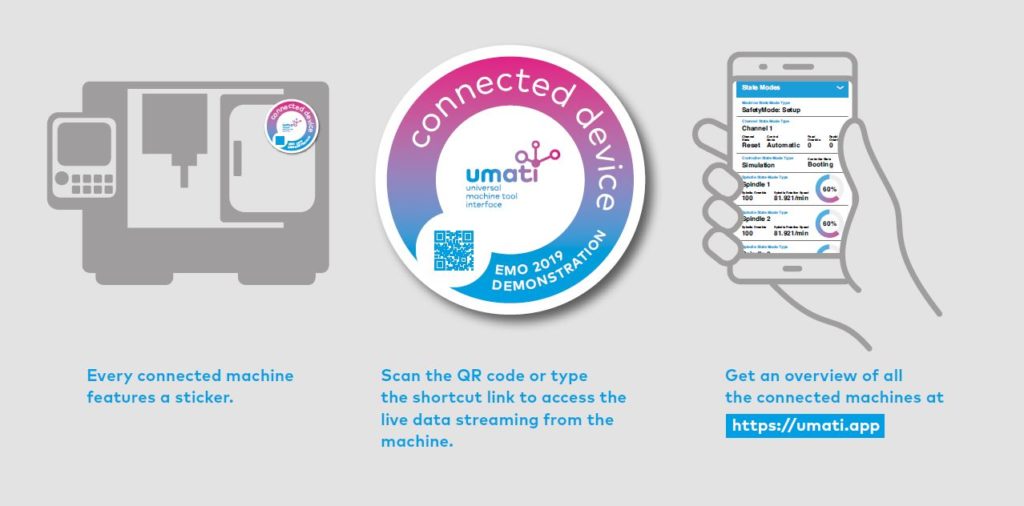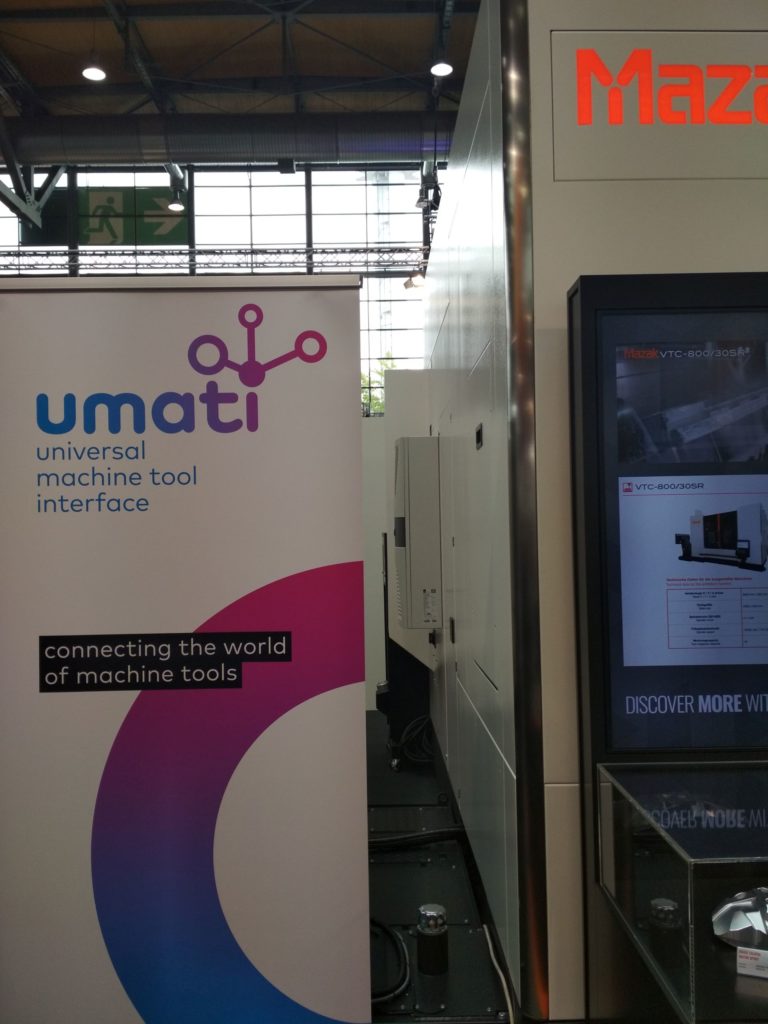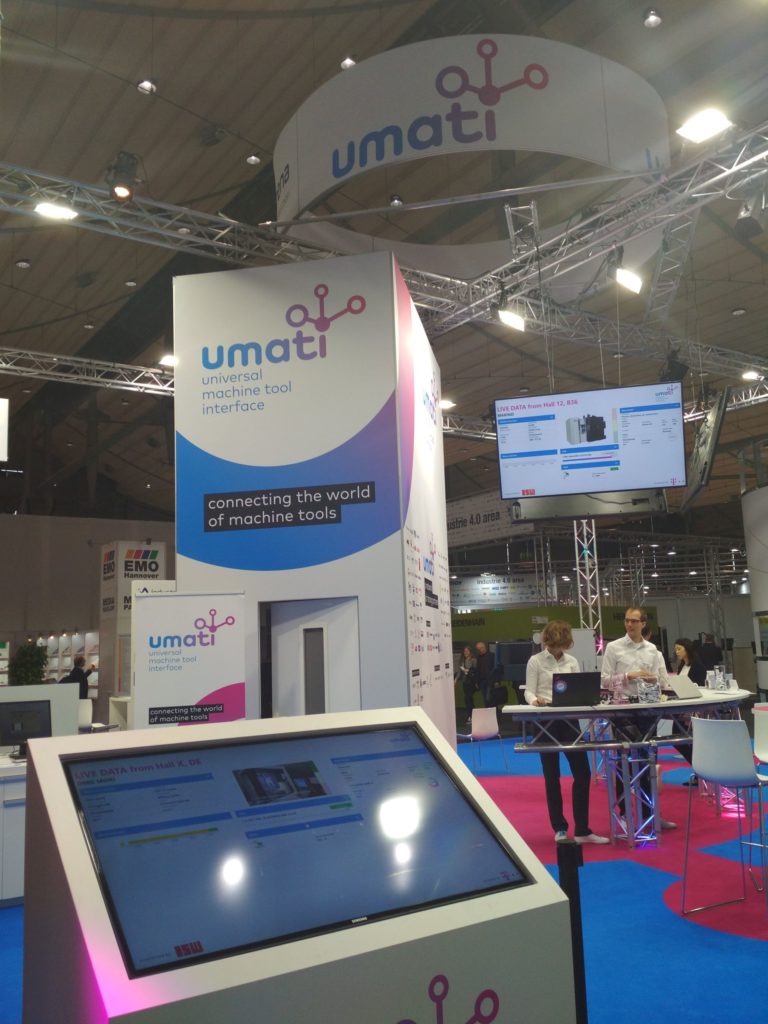 More details about Industry 4.0 issues and the latest / most interesting solutions in this area are coming soon on this page in the new section 'Industry 4.0'. e-cnc-art is not going to hide anything that it has seen or learned. According to the principle that knowledge should be available to everyone and for free, articles that are the result of a visit to EMO 2019 will be systematically presented. There are simply too many interesting solutions alone to throw into one or two articles about EMO.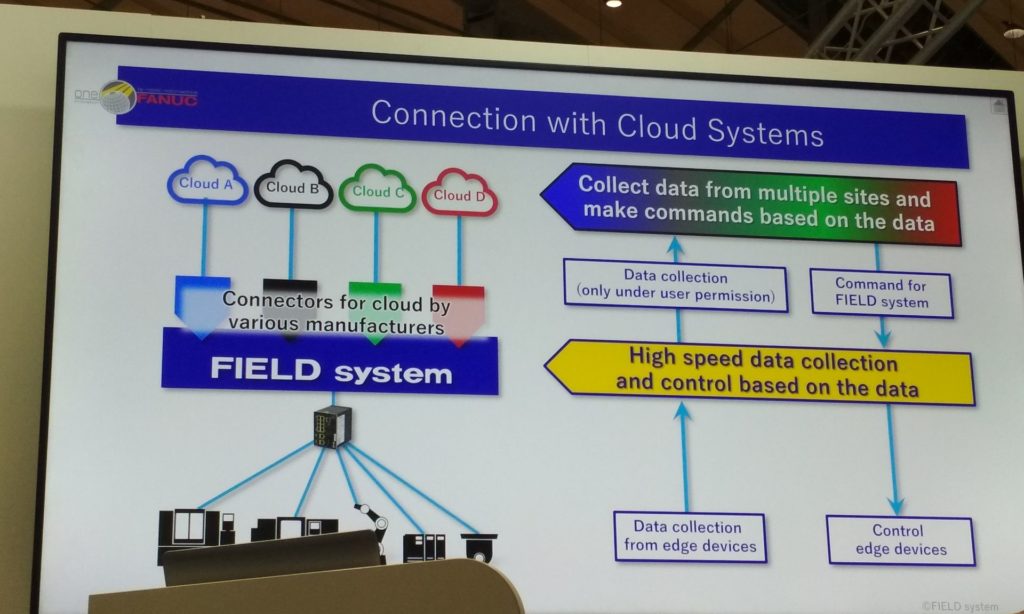 The size of the fair made an amazing impression on me. There was a whole world here and solutions from almost every field related to machining. Be able to test almost on your own skin, or at least get acquainted with the latest premieres of the "arms race" of the machining industry – priceless. Informative conversations with specialists from various industries from around the world. And of course, knowing how quickly my profession changes and what it will look like in a few years. Now I am prepared.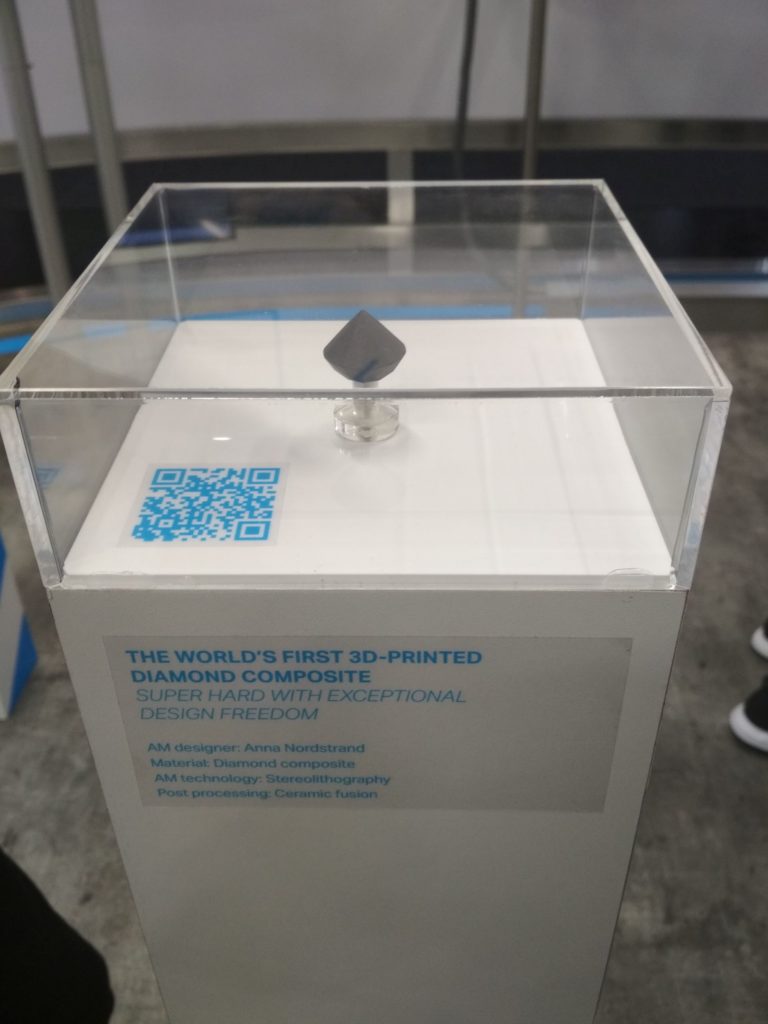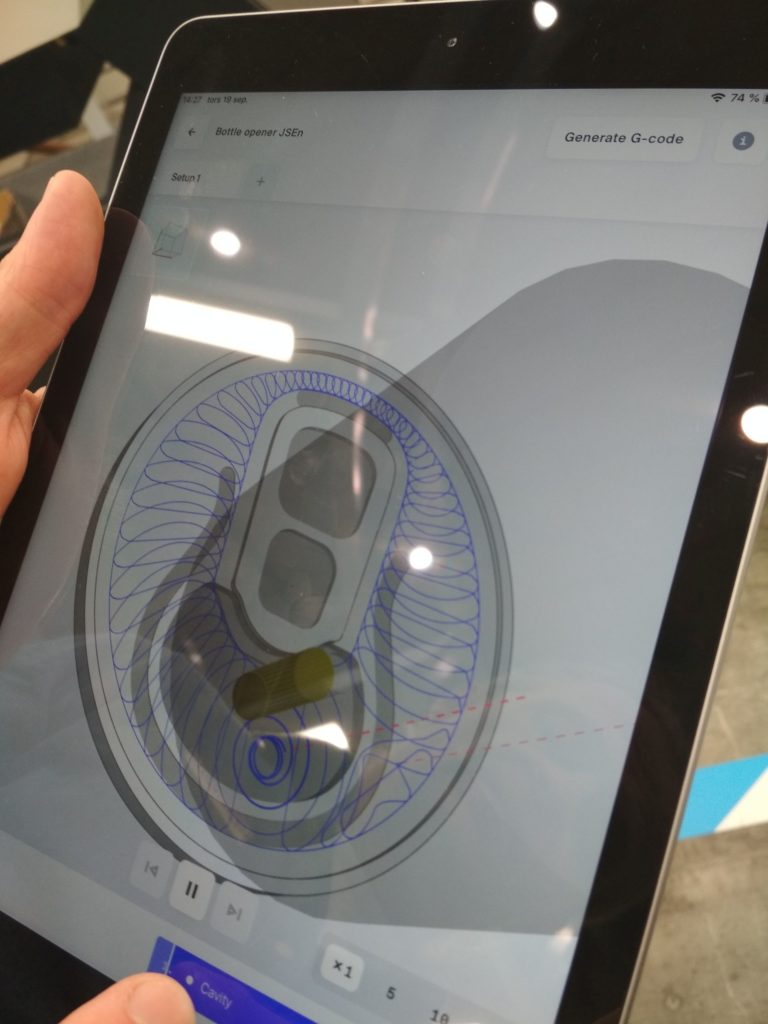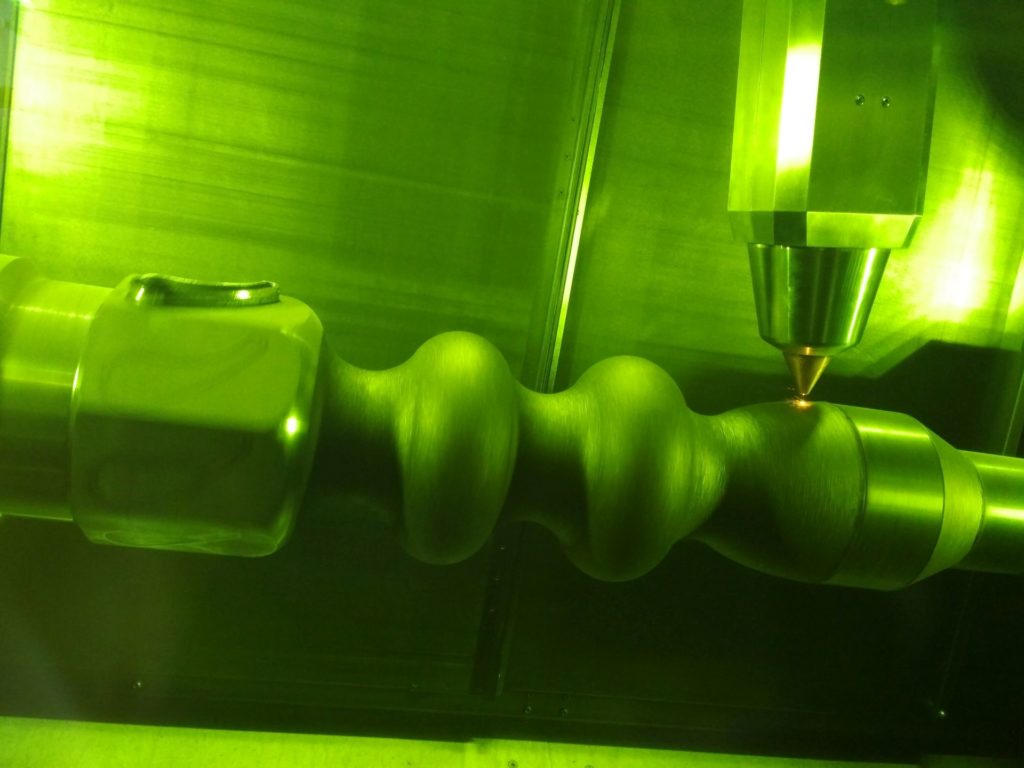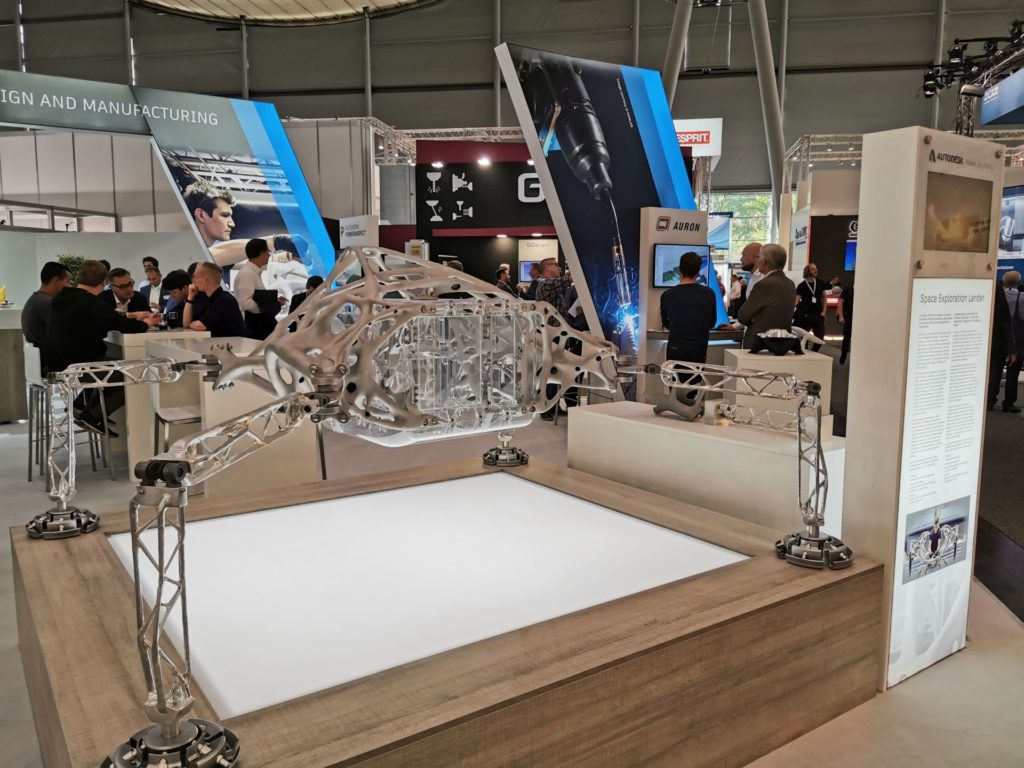 What do I plan for autumn in 2 years? Hmmm … A few years ago, there was such graphics on the net with the question "Why did I want to become an engineer?", Where most of the answers on the chart were always "To build Iron Man's armor". Everyone remembers his modest "workshop" and "toys". So e-cnc-art had the opportunity to get to such a workshop, play with Tony Stark's toys for several days and plans to build a new armor model …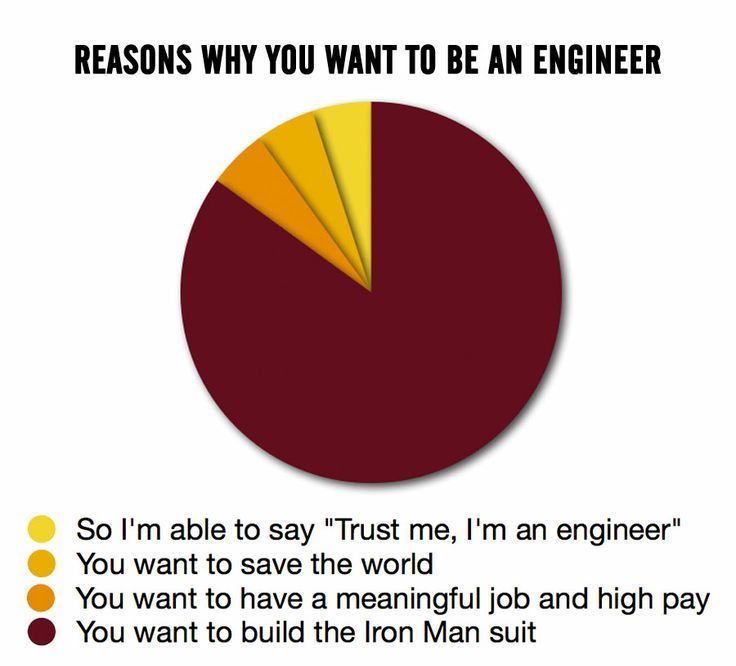 And finally more photos:
I also invite you to watch movies on our YouTube channel – there are, among others, "virtual walks" in Hall 27 and 9.