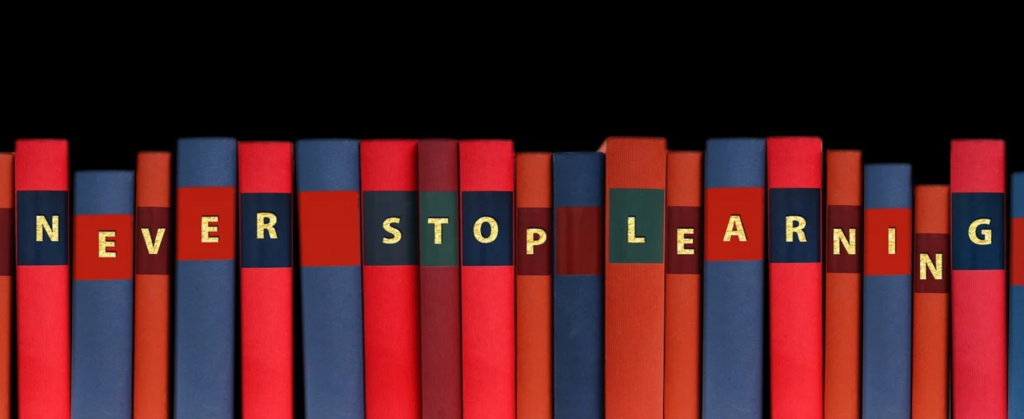 Systematically, from time to time, there are posts on various forums related to CNC, such as "is there a website from which you can download for free shopmill" or "I am looking for manual for Fanuc 0iTD". Let's clear up the doubts once and for all – there are legal and available sources of knowledge and materials in the field of programming and operating CNC machines on various control systems. And the CNC simulator to learn programming does not have to be downloaded from the Russian server. So count down one by one – according to the alphabet …
e-cnc-art.com
This modest website is here to help you and make your life easier when working with a CNC machine. As long as time and strength will allow – the next batch of knowledge and information will keep appearing here. And NEVER, really NEVER, access to articles will be for money here.
What's more, even if you do not find something you need here, I am trying to inform you where you will find this knowledge (this post is an example of this). So, go ahead and just grab it…
Fanuc or maybe "mine Fanuc"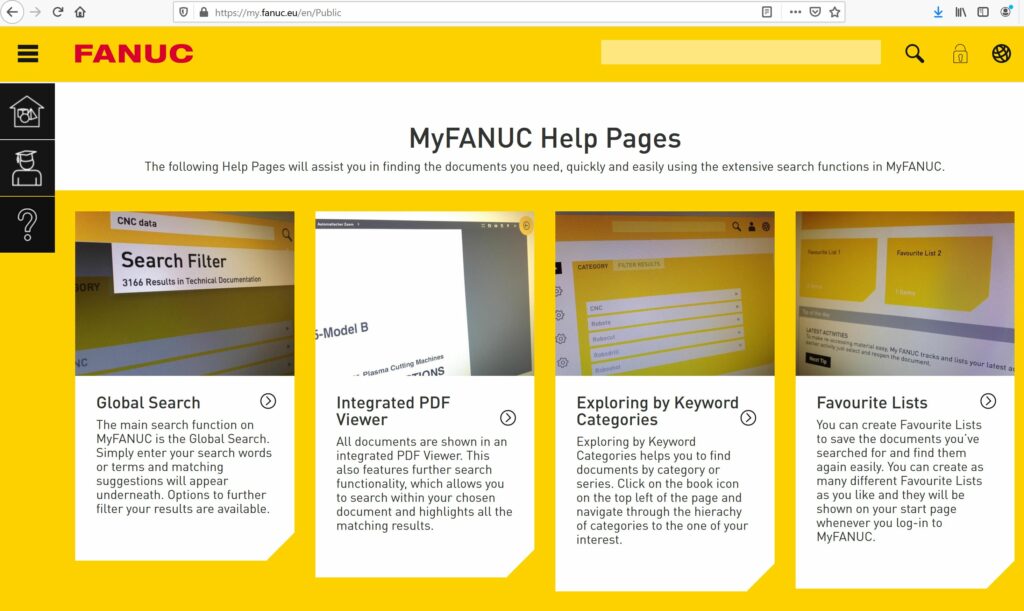 There may not be simulators available, but on the MyFANUC website you will find a large knowledge base of technical documentation. The website is only in English and German, but the materials are in various languages of the world. Registration is necessary, and then we already have access to materials on a quite user-friendly website with: a search engine and an integrated PDF viewer and the ability to add documents to favorites. Important: There are different access levels depending on the user, from the lowest to the machine manufacturer. So it is best to register for a company e-mail (Gmail etc. have a lower level) and mark the desire to gain access to more data during registration (there are some checkboxes to be marked in one of the steps).
Heidenhain gives access to… everything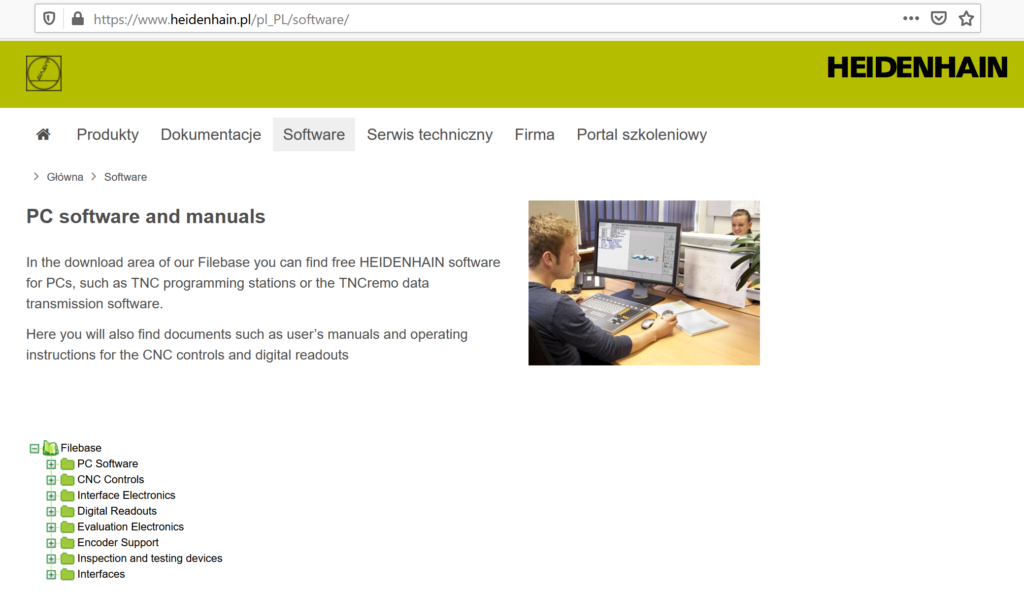 The manufacturer of the control system probably provides everything that we can dream of. Huge base of knowledge and materials. The website is in Polish, but not all. By clicking on subsequent links, expect that not everything is translated. We can have access to both documentation and software in the training version, but knowledge of foreign languages may already be useful (english). Of course, the phrase "training version" is has a meaning. In the case of the software that I installed, this meant that the written program was stored in a file with an encoding that was unrecognizable by the machine and was limited in size. There was no time limit like the 30-day license. I don't know if this is the case with all shared software. Don't forget to look on a Klartex Portal – the informational site of Heidenhain controls.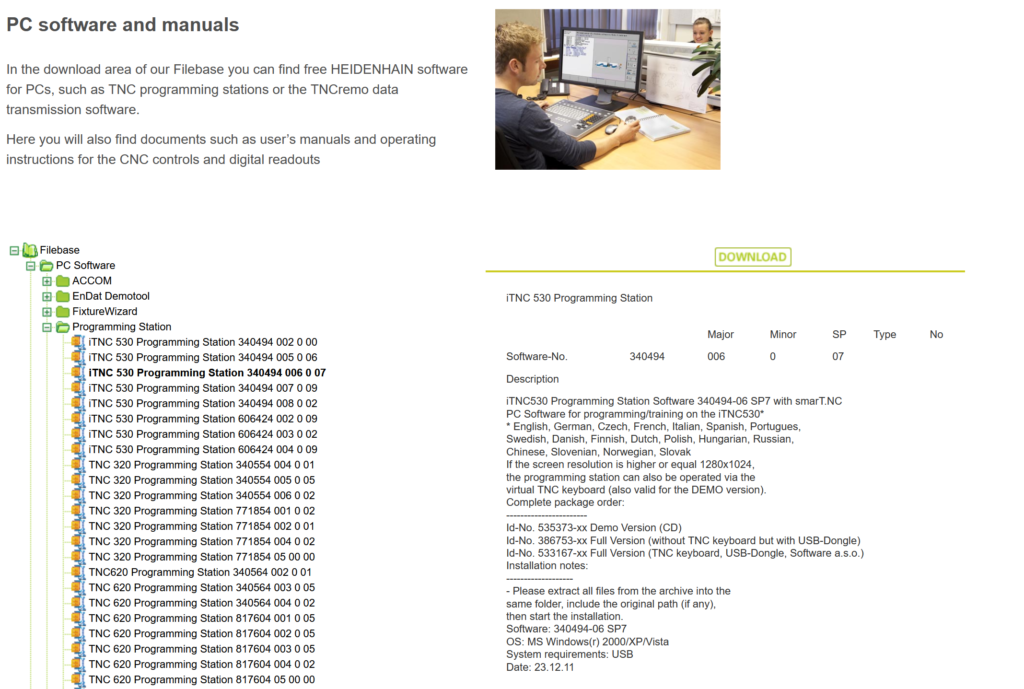 Mitsubishi Electric

Mitsubishi offers e-learning programs in 17 languages on its website and the range of topics is huge. Too much to mention – it's best to check it out for yourself.
Siemens – the entire library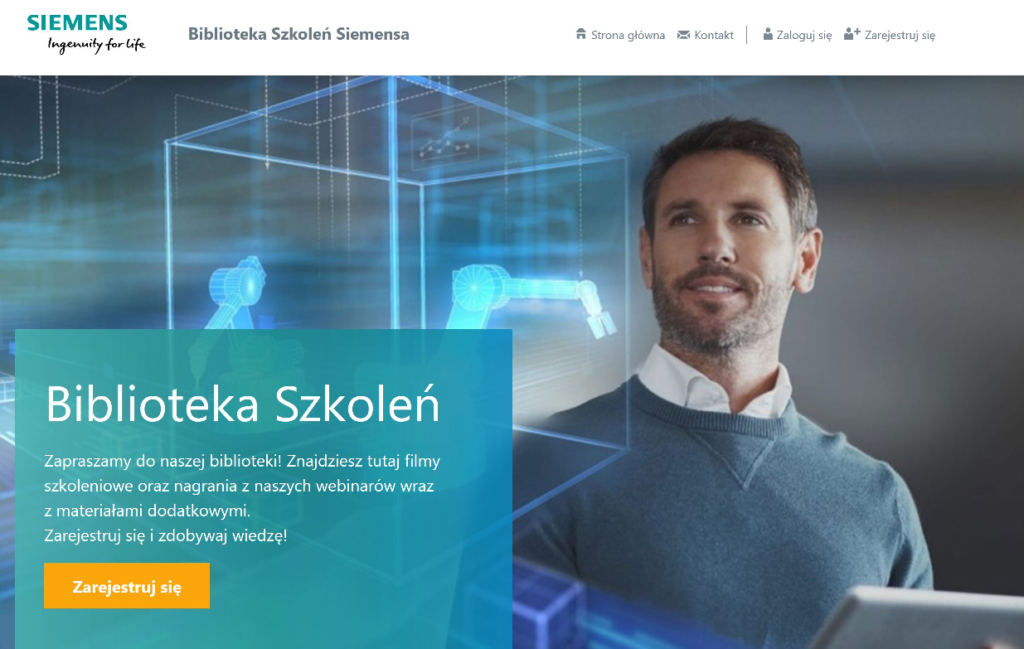 Siemens is very open to spreading knowledge. First of all, on the Siemens Academy website, after registration, we gain access to materials, training and webinar recordings. But it is not everything. In the attached LINK you will find Sinumerik simulators for PC. Usually it was a license with a certain number of days, but not always, there were also "lifetime" licenses with other restrictions. More of that Portal CNC4You, which is to be a knowledge base about the software.
Who is looking for, will find it
I will no longer write about the huge number of YouTube tutorial channels and still popular webinars. Companies are trying to make the matter easier for customers / users – usually it is enough to visit the manufacturer's YouTube site to have access to operating or programming courses.
P.S. The post is not sponsored – www.e-cnc-art.com is a website promoting free access to knowledge. We wish you a pleasant study