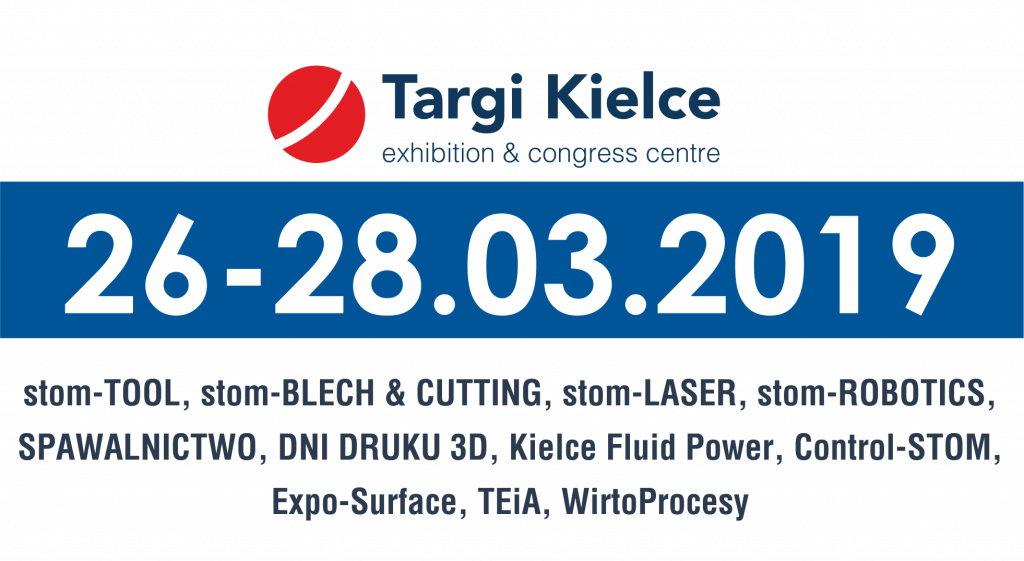 Organizing the tool trade fair at this time was, in my opinion, a great move from Targi Kielce. March is the moment, when companies are beginning to start investments planned for this year, looking for new solutions and technologies, and exactly here, in Kielce Trade Fairs, it can be all found. STOM is the first trade fair in this industry, which is after the New Year and from year to year I can see their incredibly dynamic development.
Since the first edition, I have been observing this event and every next one is getting bigger, and the trade fair is constantly changing, to respond to the needs of exhibitors and visitors. Those first ones is not only attracted by the reputation of Kielce Trade Fairs, but also by good location and statistics. Those others know that they will have a big choice of solutions for their problems, especially that every year you can count on the largest companies that present their permanent offer, possibilities and new solutions on ever more ingenious presentations. Doesn't matter if it's working on metal sheets from laser cutting through bending or welding, or rapid prototyping solutions or machines operated by robots. STOM is a place with solutions and ideas in a wide range of producers, machine premieres and new business contacts.

This year's STOM is divided into categories:
STOM-TOOL – tools, machines and technologies for metalworking
STOM BLECH & CUTTING – technologies for storing, cutting, bending and processing sheets, pipes and profiles
STOM LASER – laser technologies
STOM ROBOTICS – industrial robots – new at STOM, as a response to the latest industry trends and customer demand
SPAWALNICTWO – machines, devices, welding equipment, robots and technological lines
WIRTOPROCESY – everything related to the design and creation of prototypes, such as 3D scanning or computer design
EXPO-SURFACE – anti-corrosion technologies and surface protection
TeiA – electronics and automation, the first edition of this part of STOM
CONTROL-STOM – measuring techniques
3D PRINTING DAYS
Kielce Fluid Power – Fair of Pneumatics, Hydraulics, Drives and Controls (previously I remember that they were under the name PNEUMATICON)
Kielce, March 26th – 28th – obligatory participation, mandatory participation, an advantage over the competition guaranteed.