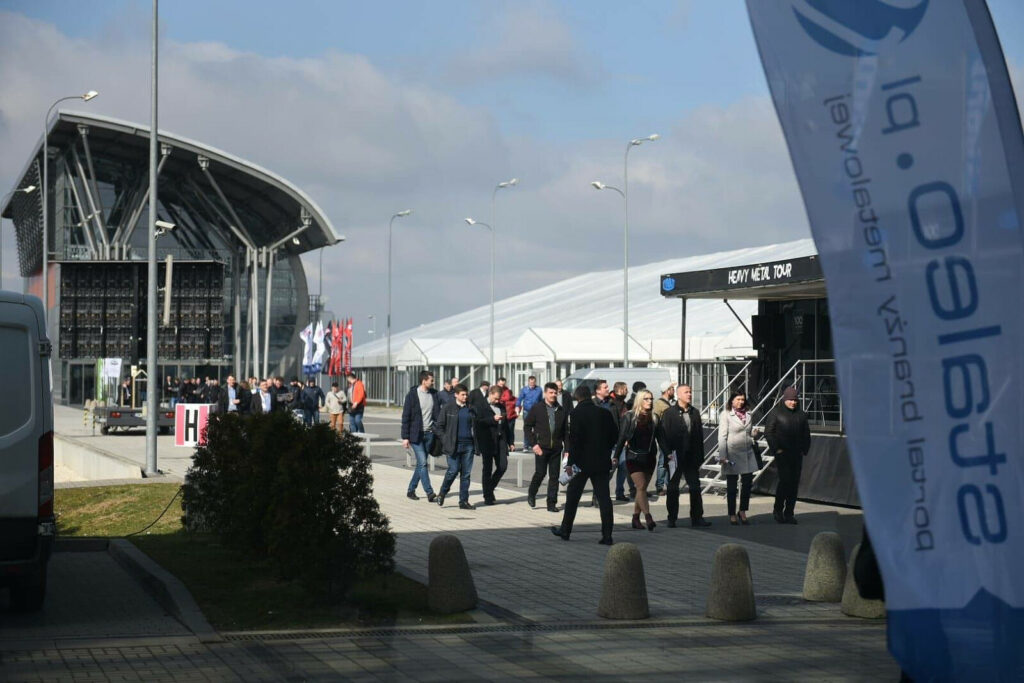 Another edition of STOM will be held in Kielce in september at Targi Kielce. Last year's edition registered another record in terms of the number of visitors, which shows the growing importance of this event and the increase in interest. One of the largest and most important fairs in Central and Eastern Europe, where exhibitors, co-exhibitors and companies were represented from 30 countries around the world.
In a good place and at a good time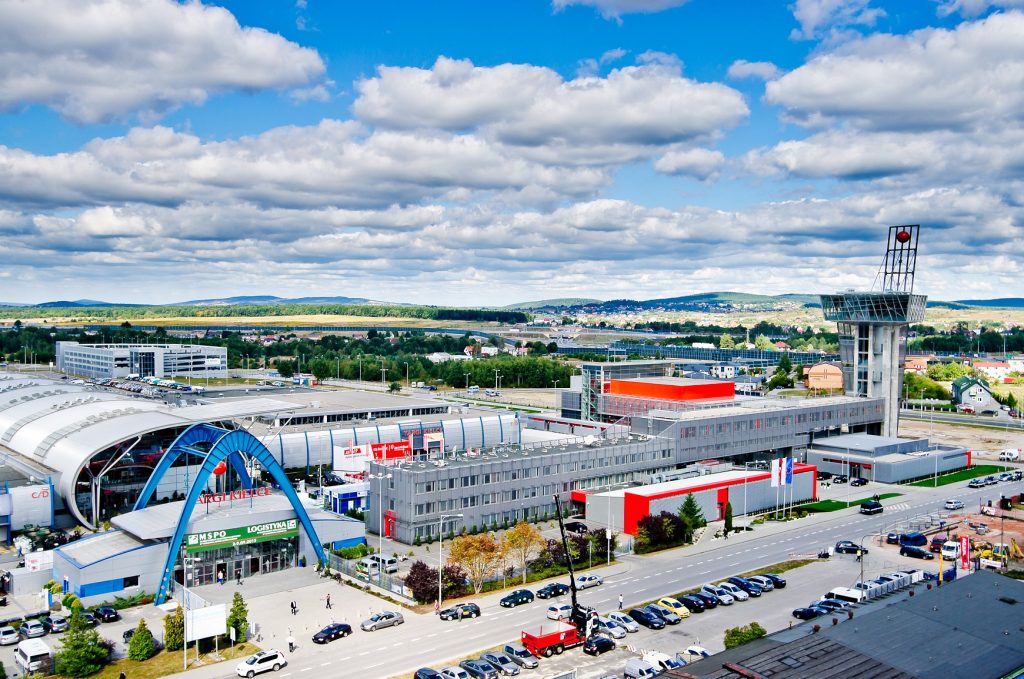 What happened in spring 2020 surprised everyone. We, companies and business relationships have also changed. The world had to switch to being more "online". Anyone who had the opportunity started to work on home office, the meetings changed to "calls". However, everyone was slowly running out of contacts with the "real" man. And not everything is possible to do virtually. Getting ready for new investments and trying to find out about news in the industry – internet and webinars that have been popular since COVID times, are an invaluable source of knowledge. However, I believe that in the later stages there is no substitute for meeting a representative of the other company and seeing the machine (of course at work will be best) with your own eyes. The possibility of making tests and discussing your own doubts, and preferably collecting alternative offers from various companies – this is possible thanks to trade fairs. And in september the first large trade fair related to the manufacturing industry is to take place. Although many fairs have turned to showrooms and online webinars or to very distant dates – Targi Kielce gives us the opportunity to personally take a look at our future investments.
What awaits us …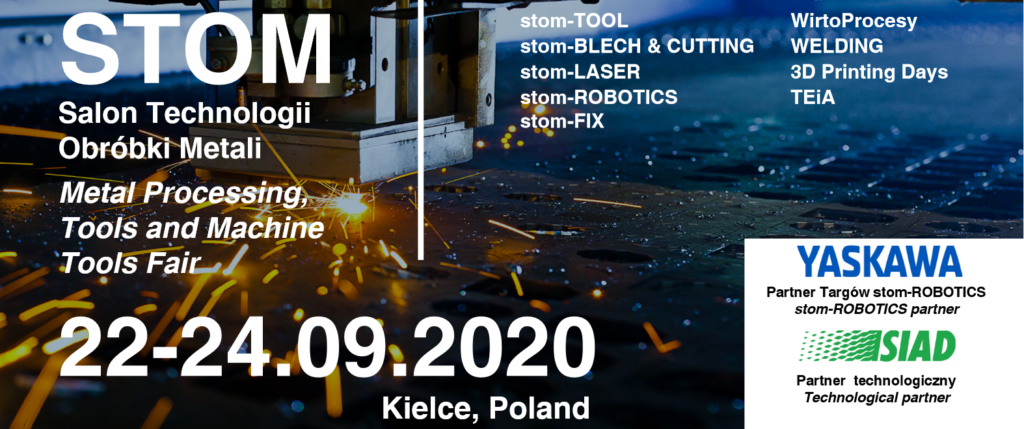 Innovations, premieres, exhibitions, shows and technologies – all of this can be found at STOM 2020. And because this trade fair is a multidimensional event bringing together solutions and producers from various industries, we can look for solutions and news from many topics that interest us in one event.

Under the slogan STOM 2020, the following categories were gathered at the fair:
STOM-TOOL – tools, machines and technologies for metalworking
STOM-BLECH & CUTTING – technologies for storing, cutting, bending and processing sheets, pipes and profiles
STOM-LASER – laser technologies
STOM-ROBOTICS – industrial robots
WELDING– machines, devices, welding equipment, robots and technological lines
WIRTOPROCESY – everything related to the design and creation of prototypes, such as 3D scanning or computer design
EXPO-SURFACE – anti-corrosion technologies and surface protection
TeiA – electronics and automation
STOM-FIX – Trade Fair of Connecting and Fastening Technologies and Components
3D PRINTING DAYS
Fluid Power – Fair of Pneumatics, Hydraulics, Drives and Controls
It is good to prepare
Large exhibition area, numerous exhibitors … Personally, I prefer to settle all the topics that are important to me first, and only then wander around the exhibitions. To make the most of your time, visit the event website HERE. Its new version will allow us to plan our stay. After registration and logging into the account we have an exhibition planner available.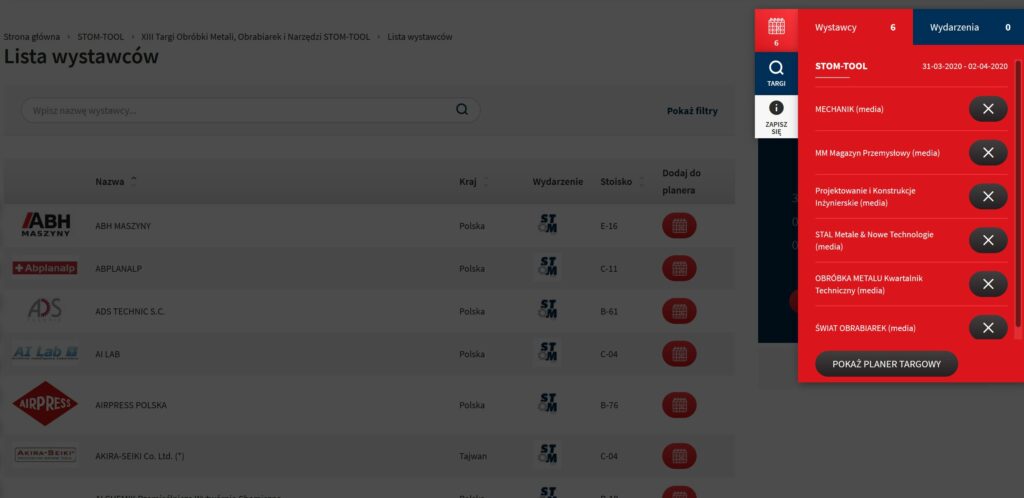 What has changed with the pandemic
Targi Kielce issued an official safety announcement at the event. We published all information HERE. We encourage you to read it.
This year's e-cnc-art website is also pleased to be the media patron of STOM 2020, which means that we will keep you up to date on the most interesting exhibitions and news on this site and our social media. However, because it's best to see it live and participate in everything, we encourage you to visit Targi Kielce on 22 – 24 September.